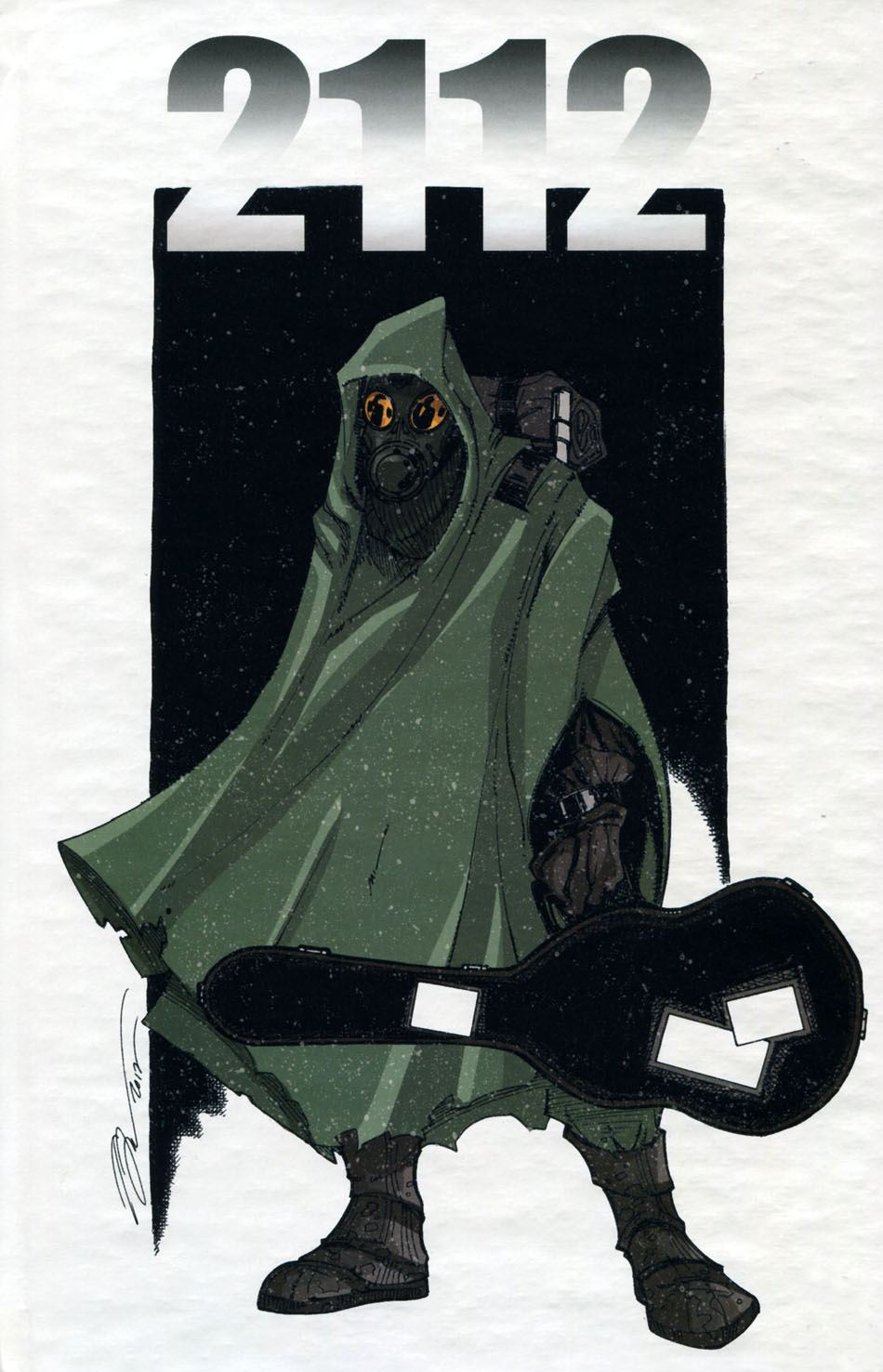 Despite having a near-equal love for both science fiction and rock music, I somehow got to be 36 years old without ever
really
hearing this song. Which isn't to say I'd never heard it, but rather that until a day or two ago I'd never paid much attention to Rush, or understood that their flagship song was a 21-minute standalone sci-fi epic. I've been listening to it obsessively all weekend and, like Shakey Graves' "Dearly Departed" last year, Rush's 1976 title track from the album of the same name "2112" is shaping up to be my back-to-school song of 2015. Roaring guitar riffs? A funky opera-style length and organization? A freaking
40 page graphic novel based on the original album liner notes
? Jesus, what's not to love? In a summer spent rediscovering all of the things that made me love writing, I'm happy to report that I finally wised up and discovered something I'd been ignorant of literally my entire life. I can only imagine how much I'd have geeked out over this when I was a teenager...
Click here to play the song
, and then
here to open the graphic novel in another window and follow along.
Air guitar and throwing up the sign of the horns optional, but highly recommended.